Atlanta Office "Secret Santa" Gift Summary for 2003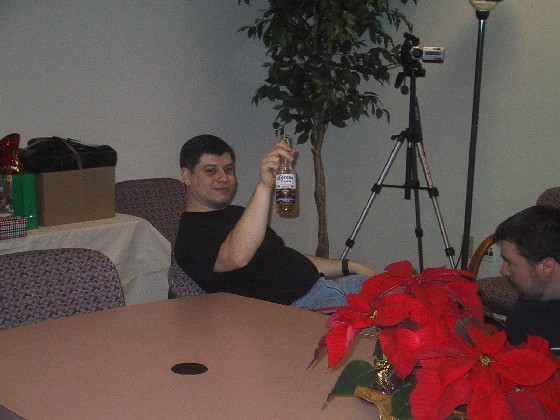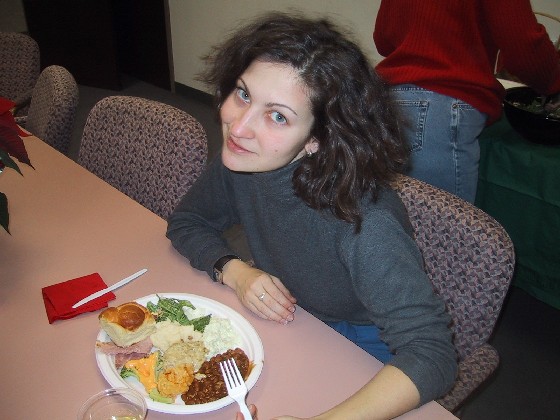 Watch the Prolog (13M, 3:30)
You might notice that most of this year's notes have some kind of swipe at Sherry in them. You might wonder why. Well, last year, Sherry drew her own name and got herself something nice. BAD Sherry. This year, we made her pay.
---
Alicia
Theme: Bad Habits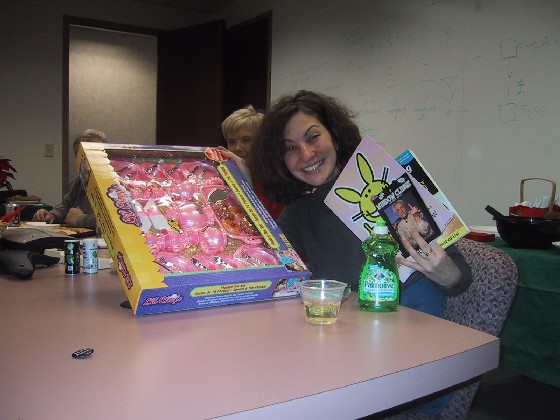 Watch the Video!! (46M, 12:17)
---
Angelo
Theme: Angelo eats too much meat.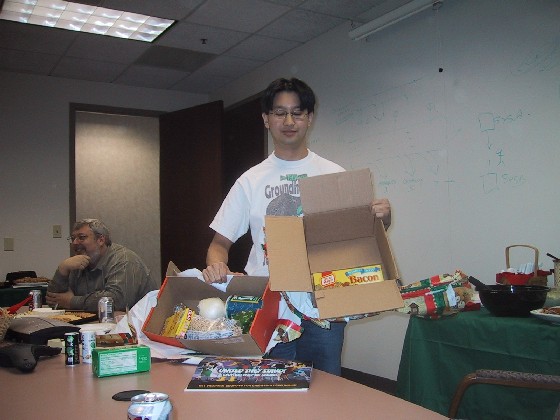 ---
Kevin
Theme: Physical Fitness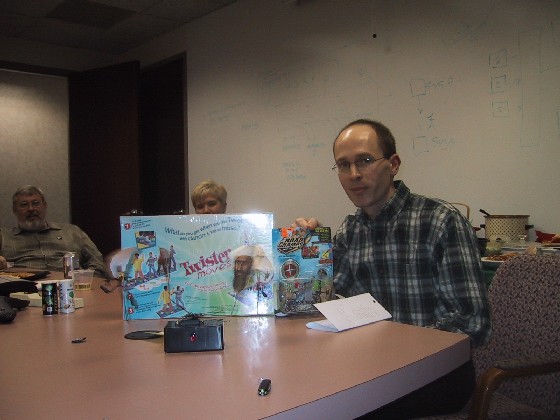 ---
Jimmie
Theme: New Job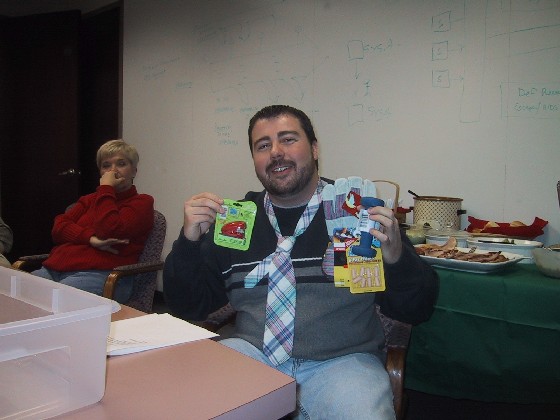 ---
Trayton
Theme: Prague Survival Kit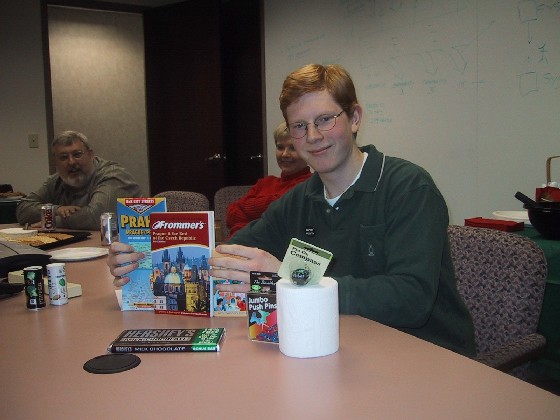 ---
Doug
Theme: Various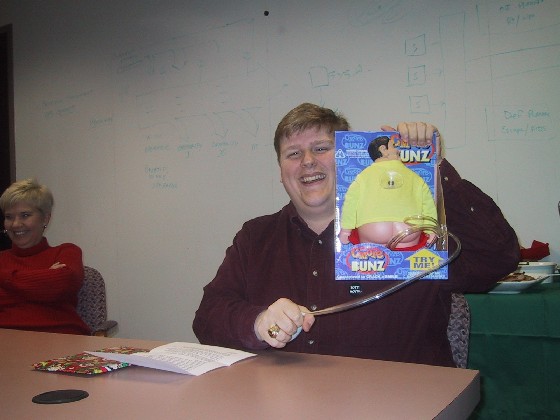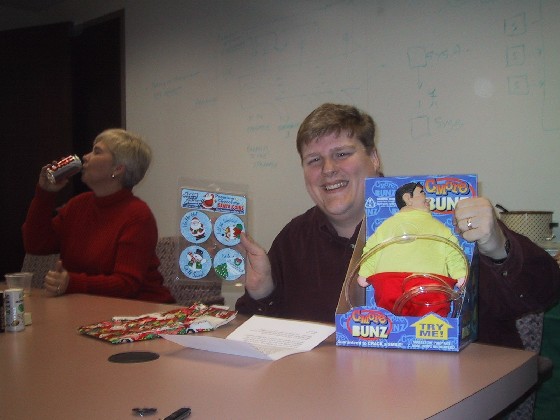 ---
Mark
Theme: Lost Wallets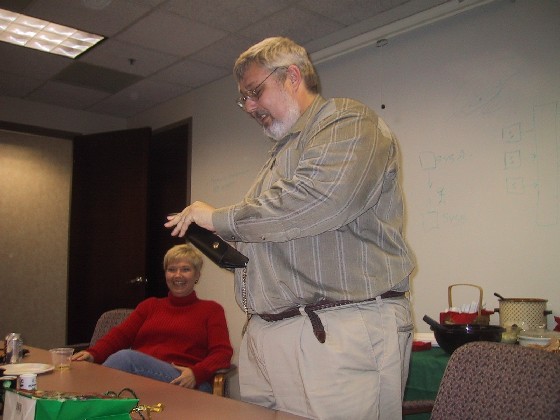 ---
Sherry
Theme: Sherry drew her own name... again!! Or did she?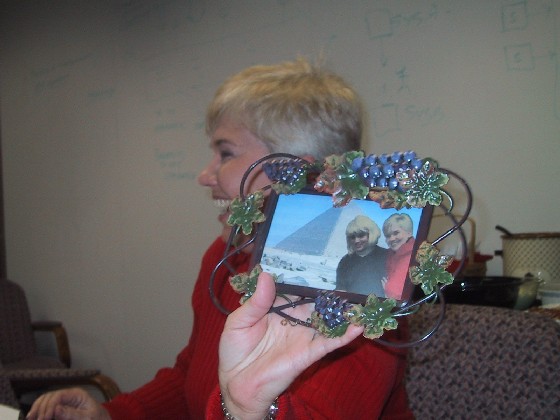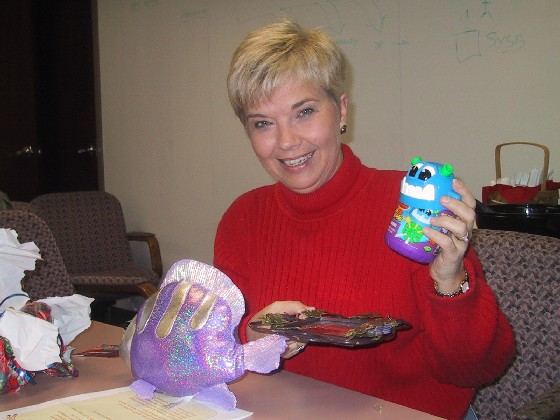 ---
Mike
Theme: Mike's new car is a funny little thing.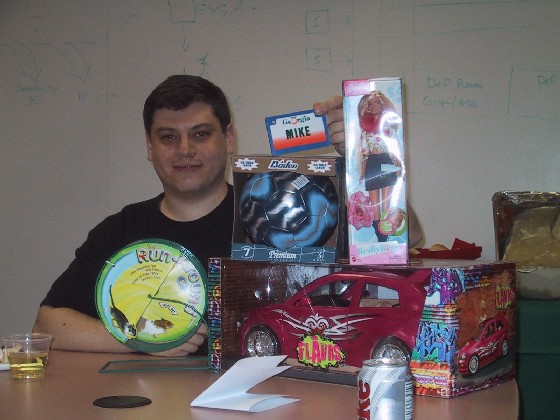 ---
vanb
Theme: Flooding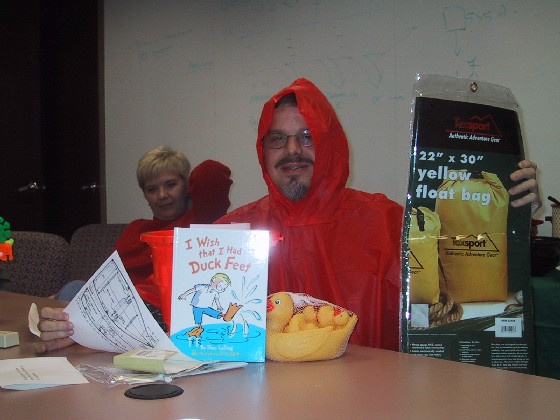 ---
That was the end of the *regular* Secret Santa party...
Watch The End (2M, 0:38)
... but we weren't quite done. Jennifer missed the party, so she opened her gifts on 5 January.
---
Jennifer
Theme: Various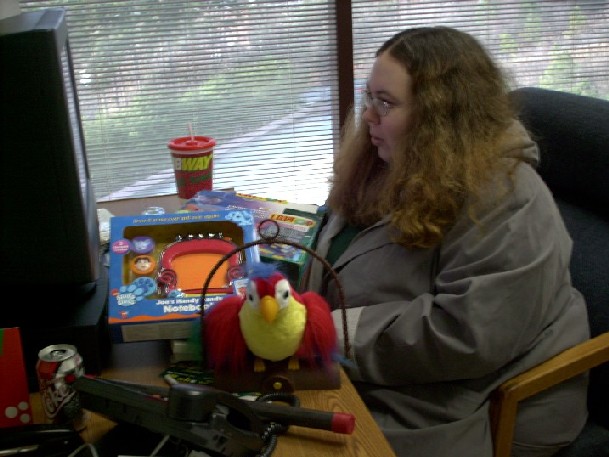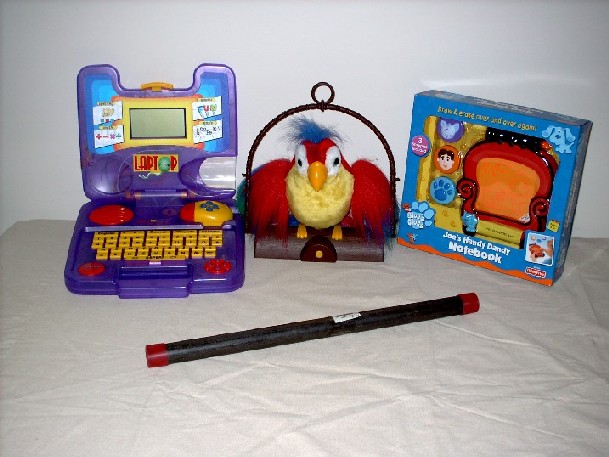 No one brought a camera to Jennifer's gift opening, and when I tried to get a picture later, Jennifer decided to be petulant and not cooperate.
---